Construction Software that takes away your business headaches
No matter what problems you face with your construction business we have the answer's

We are here to help, No onboarding or training costs!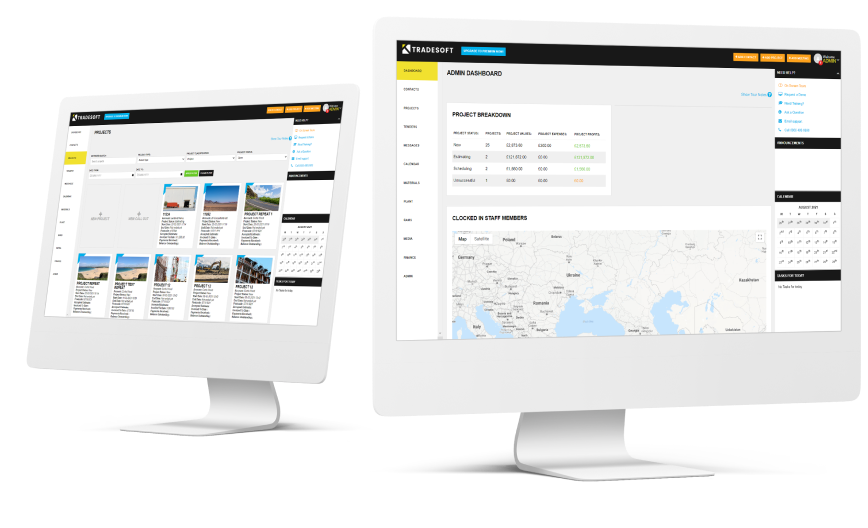 How did we manage before
We have been using Tradesoft now for just over 6 months and it has transformed the business, estimation is done in minutes now rather than hours using the template functionality and we can generate invoices in just one click. All this means is more time on the tools earning money, Turnover and profits are up by 20% already over last year.
How did we manage before
We cant believe how much time we save on admin with tradesoft, it really has made us more efficient.
How did we manage before
We have been using Tradesoft for 6 months now and it has already proven itself by cutting admin costs and improving efficiency within the business. We particularly like the asset tracking functionality that allows us to maintain all our equipment out on customer sites.
Our construction software has been designed to fix problems! We started this business consulting with over 100 construction companies ranging from individual tradespeople to large construction businesses employing well over 500 staff. These companies covered the full range of the construction industry and we wanted to know their pain, what caused them the most problems and what was holding them back in business.
Our mission was to then design a solution that fixed those problems, removed those barriers and pain.
CREATE YOUR ACCOUNT NOW HERE
and see how much easier we can make your business life.
Also please note that we get a lot of great development ideas from our users so if you spot something that would make your life easier, then just give us a call to tell us about it and we will pop it into the development schedule.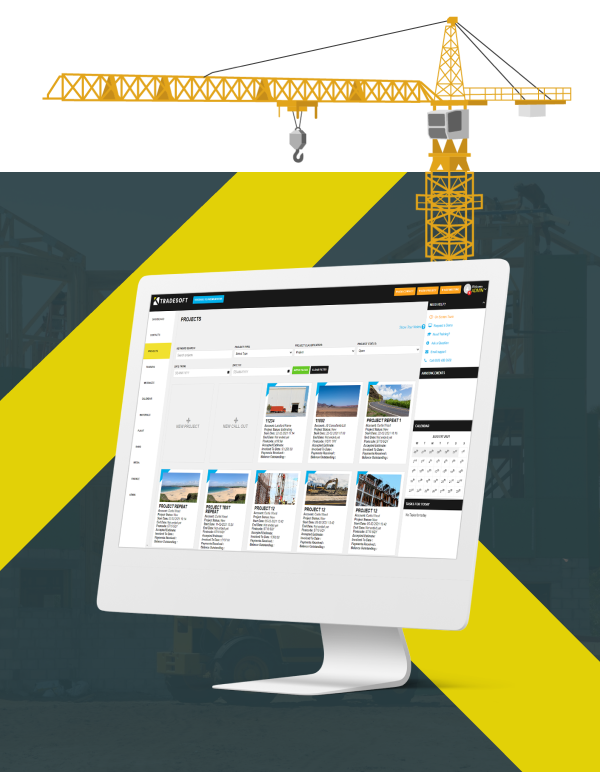 Benefits of using our
Construction Software
Whether you are an individual trades person looking to reduce administration time and get more billable work into your week or a business looking to become more efficient with working practices TradeSoft can help you achieve your goals.
Save Time
Manage all your clients, suppliers and specialist contacts easily, link them to projects to keep all your useful information together and accessible.

Professional Documentation
Produce professional looking, branded estimates and invoices from the click of a button and either print them off to post, or send them by email.

Increase Efficiency
By automating many administration processes and allowing you to create estimate templates TradeSoft improve's your efficiency from day one.

Increase Profitability
By tracking all labour, material, plant and expense costs against every job as it progresses you can keep a sharp eye on your profits at all times.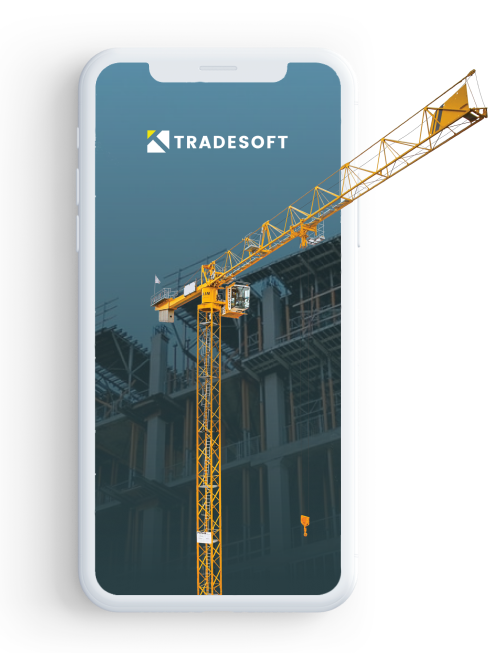 Tradesoft Staff
Mobile App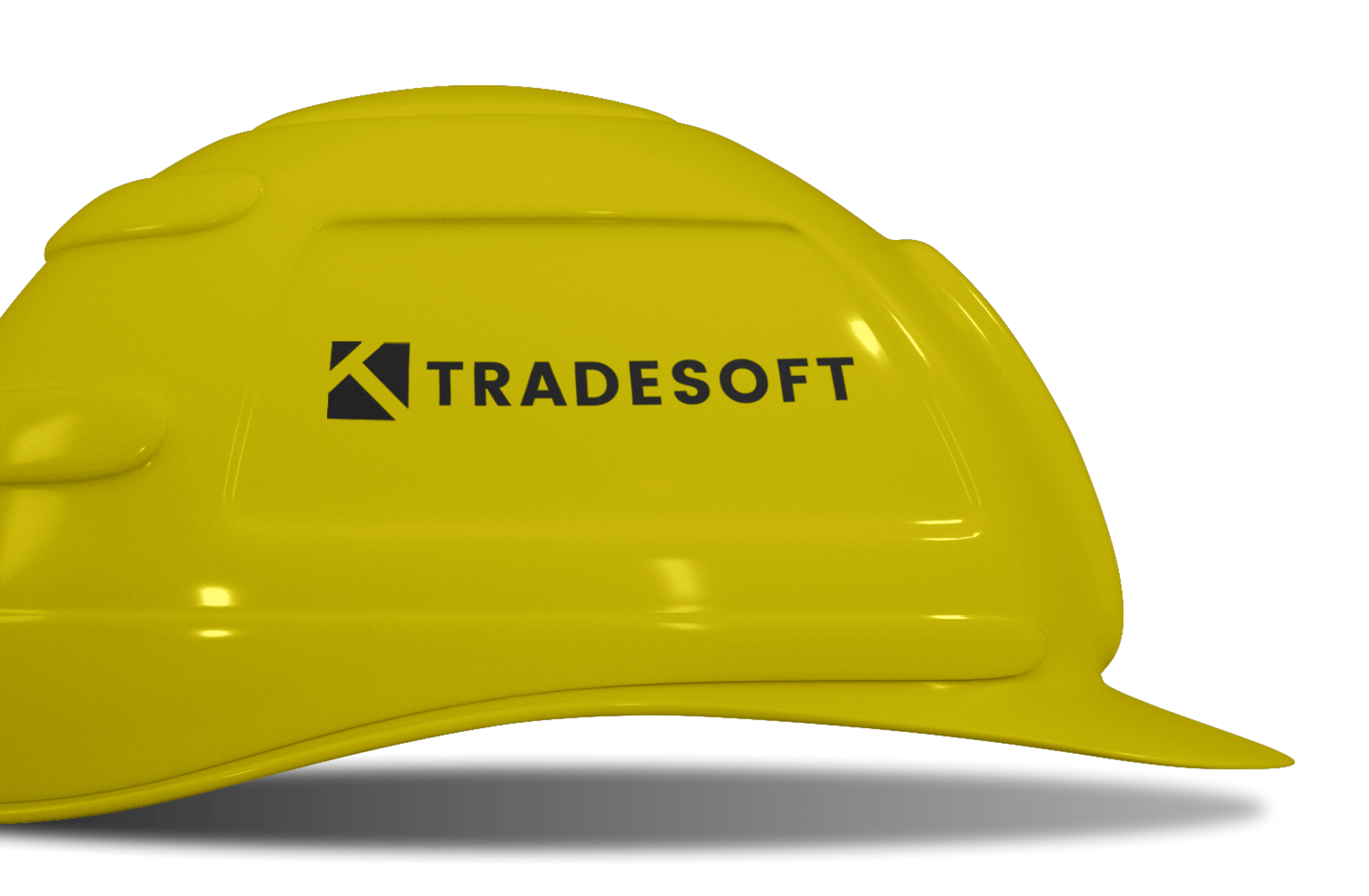 Start your business transformation today!
Software designed to make you more money, now only £7.50 per user per month. Signup now in under 30 Seconds. (Over 50 users please contact us for a tailored quote)
Welcome to WordPress. This is your first post. Edit or delete it, then start writing!
The best way to on-board new software Whats the best way to on-board new software for your business? Are you a business owner looking to